✔️
Facebook Page: ejinutrition
Please
LIKE
our facebook page:
https://www.facebook.com/ejinutrition

/
✔️
Instagram: ejinutrition
Please
FOLLOW
our instagram:
https://www.instagram.com/ejinutrition/
23-08-2017
0
of this item is added into cart by active buyers
BIO Whey, 5lbs
Product Code: bio501
Condition: New
BIO WHEY
100% MICROFILTERED WHEY PROTEIN
RM 186.00
Walk-In
RM 186.00
Online


Product Description


BIO WHEY contains 25 grams of fast absorbing & premium protein per serving derived from Biobolics Multi Source Protein Blend . This low fat, lactose reduced formula is not only an excellent source of high quality dietary protein, it also yields a balanced ratio of Whey Protein micro fractions.


Bio WHEY is excellent for anyone leading an active lifestyle and can be enjoyed anytime of the day, especially between meals as a high protein snack and immediately following exercise. This great tasting formula is also 100% instantized for easy mixing. No blender required. BIO WHEY is a must for the active individual and elite athlete seeking to accelerate their gains!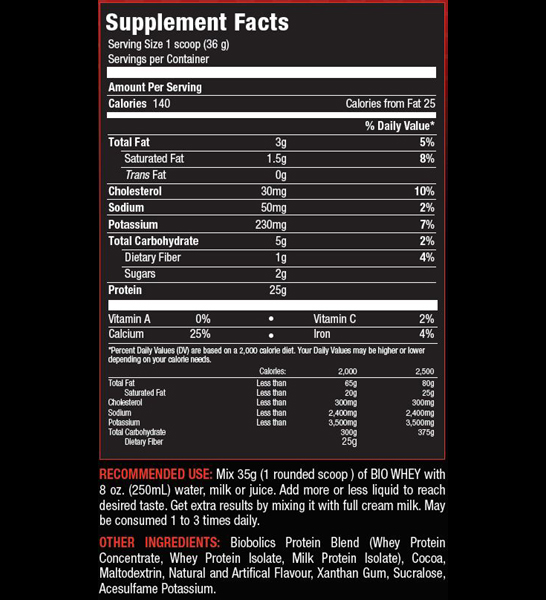 All prices are inclusive of 6% GST.