01-01-1970
0
of this item is added into cart by active buyers
BIO PEANUT BUTTER, 1lb
Product Code: Bio910
Condition: New
Whey Protein Isolate Peanut Butter
55% protein per serving
0g Sugar
RM 109.00
Retail
RM 109.00
Online


Product Description


Biobolics ISO PROTEIN PEANUT BUTTER comes with a whopping 55% of protein in every serving and is a perfect addition to a high-protein diet. Made with a high quality Whey Protein Isolate It has NO ADDED SUGAR and it the perfect ingredient for smoothies.



Bio ISO Protein Peanut Butter can be used in a variety of ways. Spread on bread, add flavor to rice cakes, cookies & brownies, and fruits, such as apples and bananas or blend in your favourite smoothie.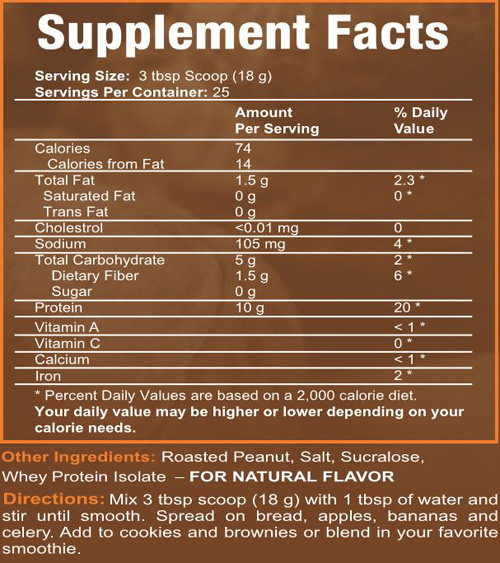 All prices are inclusive of 6% GST.