01-01-1970
0
of this item is added into cart by active buyers
BIO Gold Mass, 9 lbs
Product Code: 636266792818
Condition: New
BIO GOLD MASS 15 LBS


ENHANCED MUSCLEMASS & WEIGHT GAIN FORMULA
RM 179.00
Retail
RM 179.00
Online


Product Description


BIO GOLD MASS is a delicious, high calorie-dense premium weight gain formula specially designed for the hard gainers. Each serving of BIO GOLD MASS contains a whooping 60g of premium quality protein from Biobolics Gold Multi Source Protein Blend. BCAA's & Glutamine are added to experience faster and better lean muscle development and making it ideal for tissue repair.


BIO GOLD MASS also features a low glycemic index carbohydrate source from Biobolics Gold Carb Blend. Two serving daily with milk provides over 2000 calories for maximum growth. BIO GOLD MASS has 1:3 Protein to Carbohydrate ratio and stimulates Muscle Fibre Hypretrophy (muscle growth), making it the most muscle enhanced weight gainer in the market.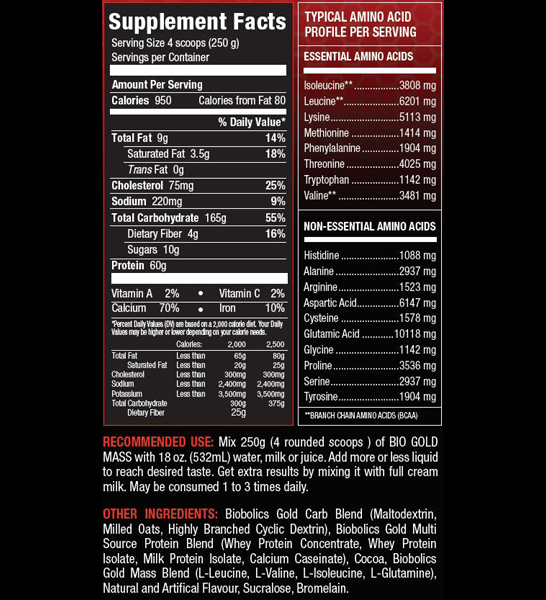 All prices are inclusive of 6% GST.